DEWLINE HISTORICAL DESCRIPTION

General
DYE-3 Greenland is situated on 2583 acres of ice and snow at an altitude of 8600 feet above sea level. It is located about 100 miles east of DYE-2 and somewhat to the south. DYE-3 is a sister station to DYE-2 For details of topography, climate and water supply, refer to DYE-2.
---
As the years go by the land is slowly rising around the station and it's only a matter of time before the site disappears and becomes a frozen time capsule.
---
PHOTOS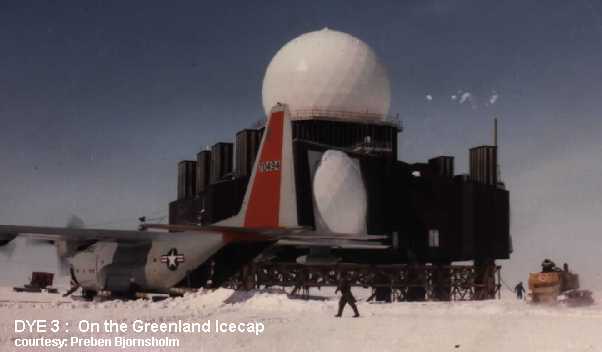 Winter Photo, 1972. Courtesy Larry McConnell.